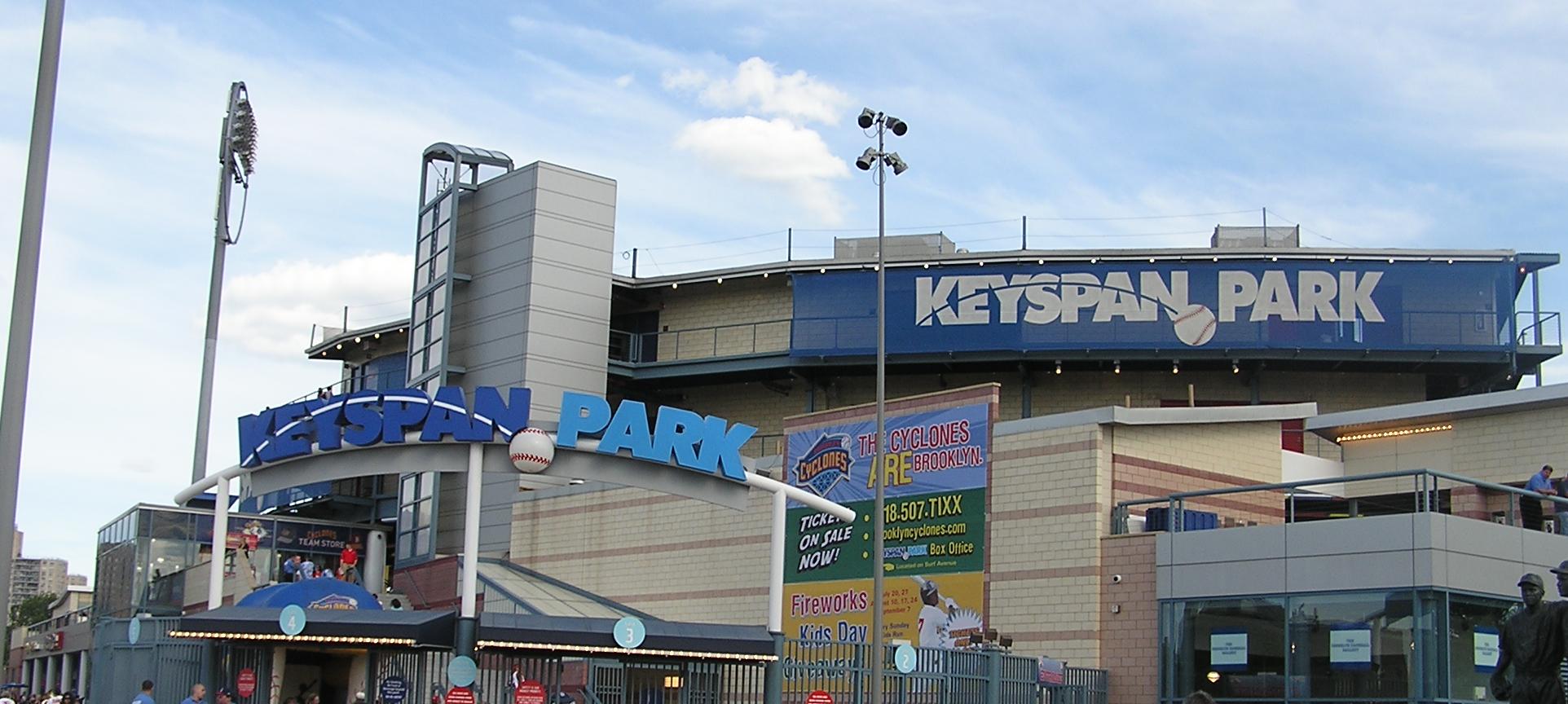 TEAM ::: BROOKLYN CYCLONES
LOCATION ::: BROOKLYN, NEW YORK
MY FIRST GAME ::: JULY 4, 2004
OPPONENT ::: WILLIAMSPORT CROSSCUTTERS
LEVEL ::: NEW YORK - PENN LEAGUE 'A'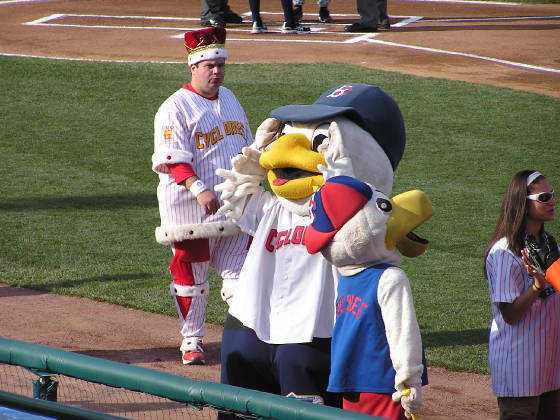 RATINGS
BALLFIELD ::: A
SCOREBOARD ::: A+
FOOD ::: B
FACILITIES ::: C
MASCOT ::: B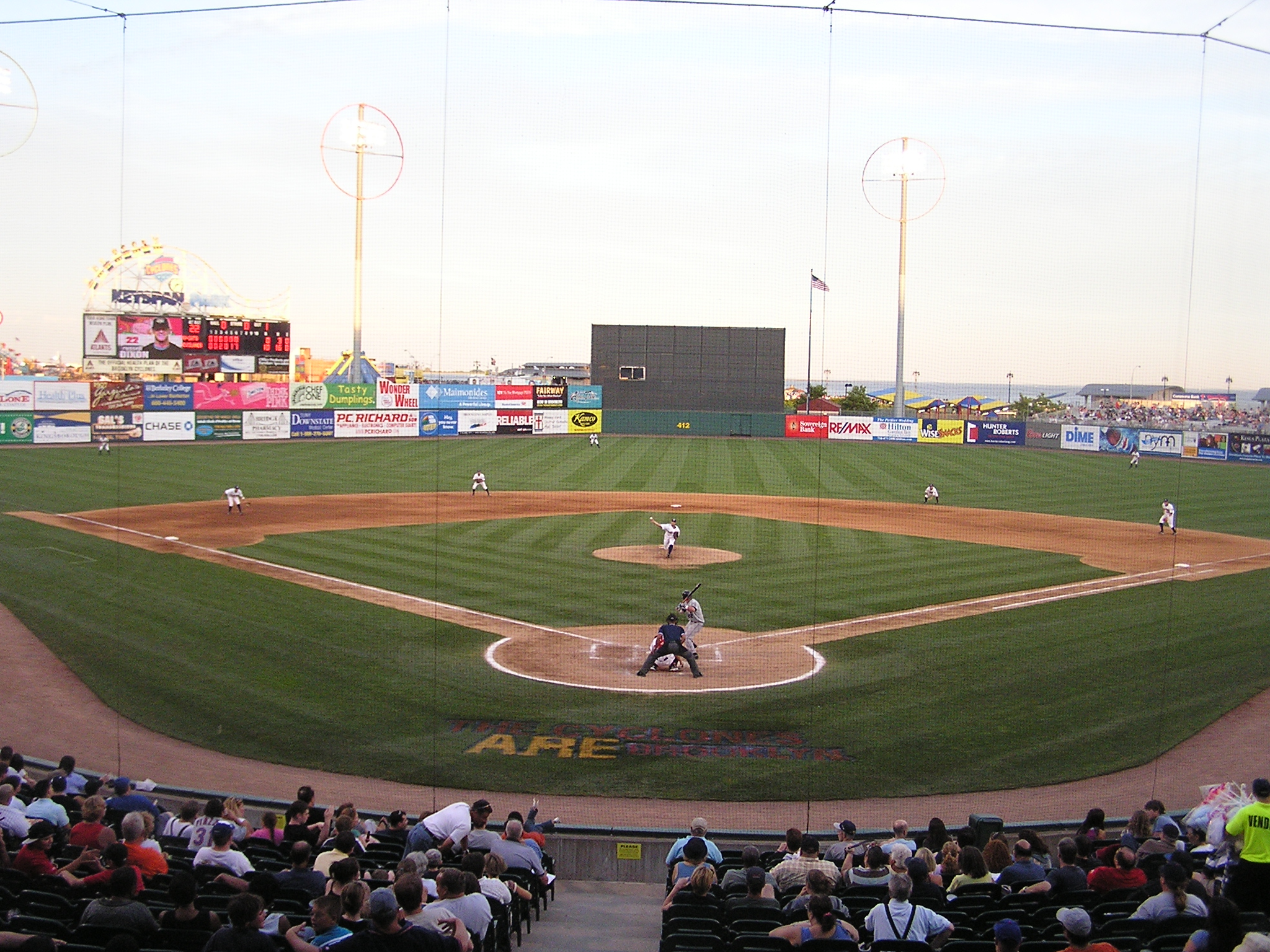 MY TAKE ON THE PARK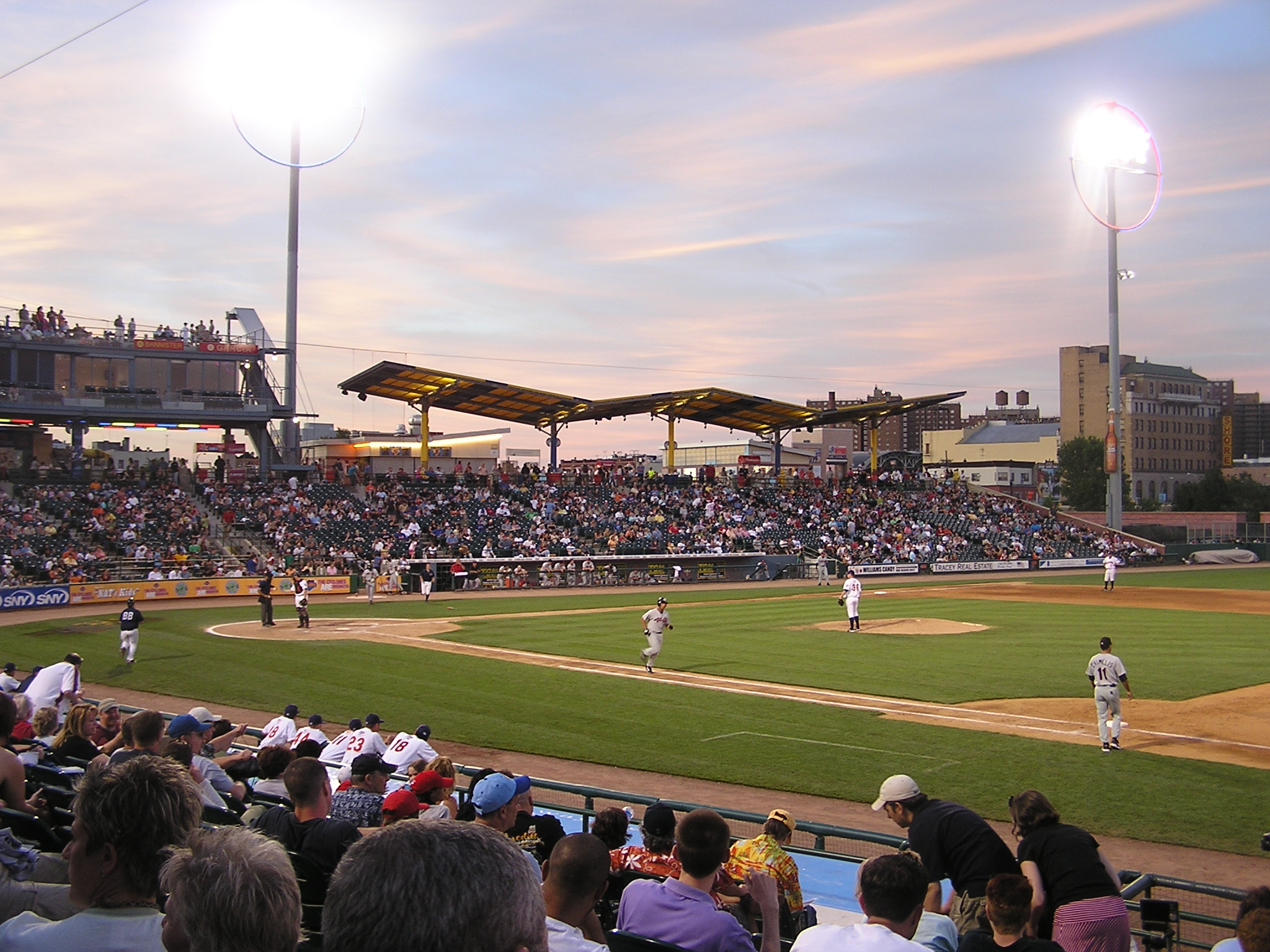 BACK IN 1992 WHEN THE ORIOLES OPENED CAMDEN YARDS THEY STARTED A TREND IN BALLPARKS THAT I REALLY ENJOY. THE BALLPARK THAT FITS INTO THE
NEIGHBORHOOD AND KEYSPAN PARK IS DESIGNED TO FIT RIGHT INTO THE
NEIGHBORHOOD. FROM THE NEON AND CARNIVAL LIGHTS AT THE TICKET WINDOW, TO THE NEON RINGS AROUND THE LIGHTS, TO THE BOARDWALK RAMPS IN RIGHT FIELD,
THIS PLACE EMBRACES THE CONEY ISLAND EXPERIENCE.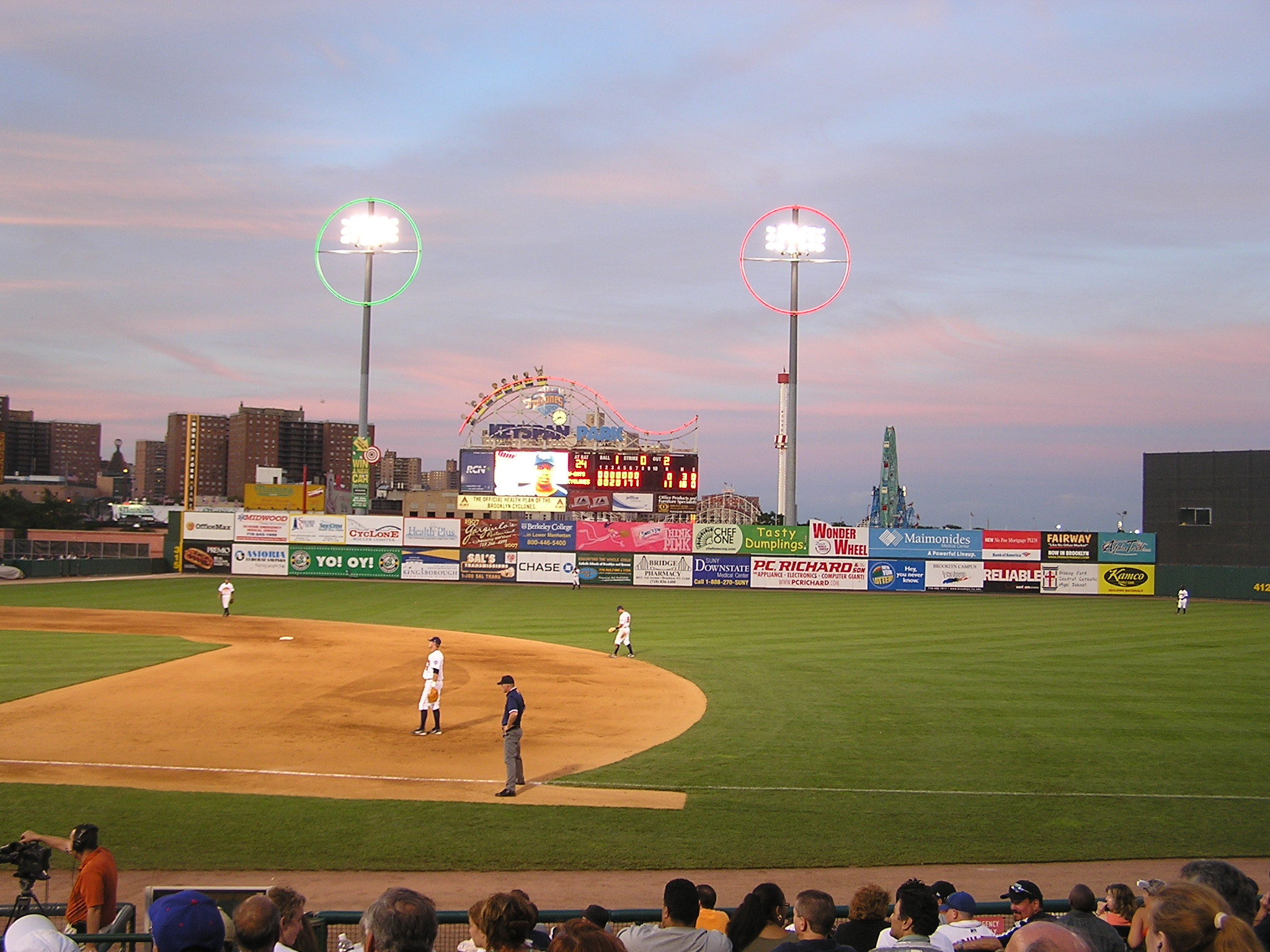 ONCE THROUGH THE MAIN GATE, WALK UP A FLIGHT OF STAIRS TO THE CONCOURSE WHICH FEEDS A SEA OF NAVY BLUE SEATS ALL OF WHICH ARE ANGLED TOWARDS THE PITCHER'S MOUND. WHEN YOU WALK TOWARDS THE OUTFIELD YOU CAN SEE THE
PROGRESSION OF THE ANGLES, IT LOOKS KIND OF COOL.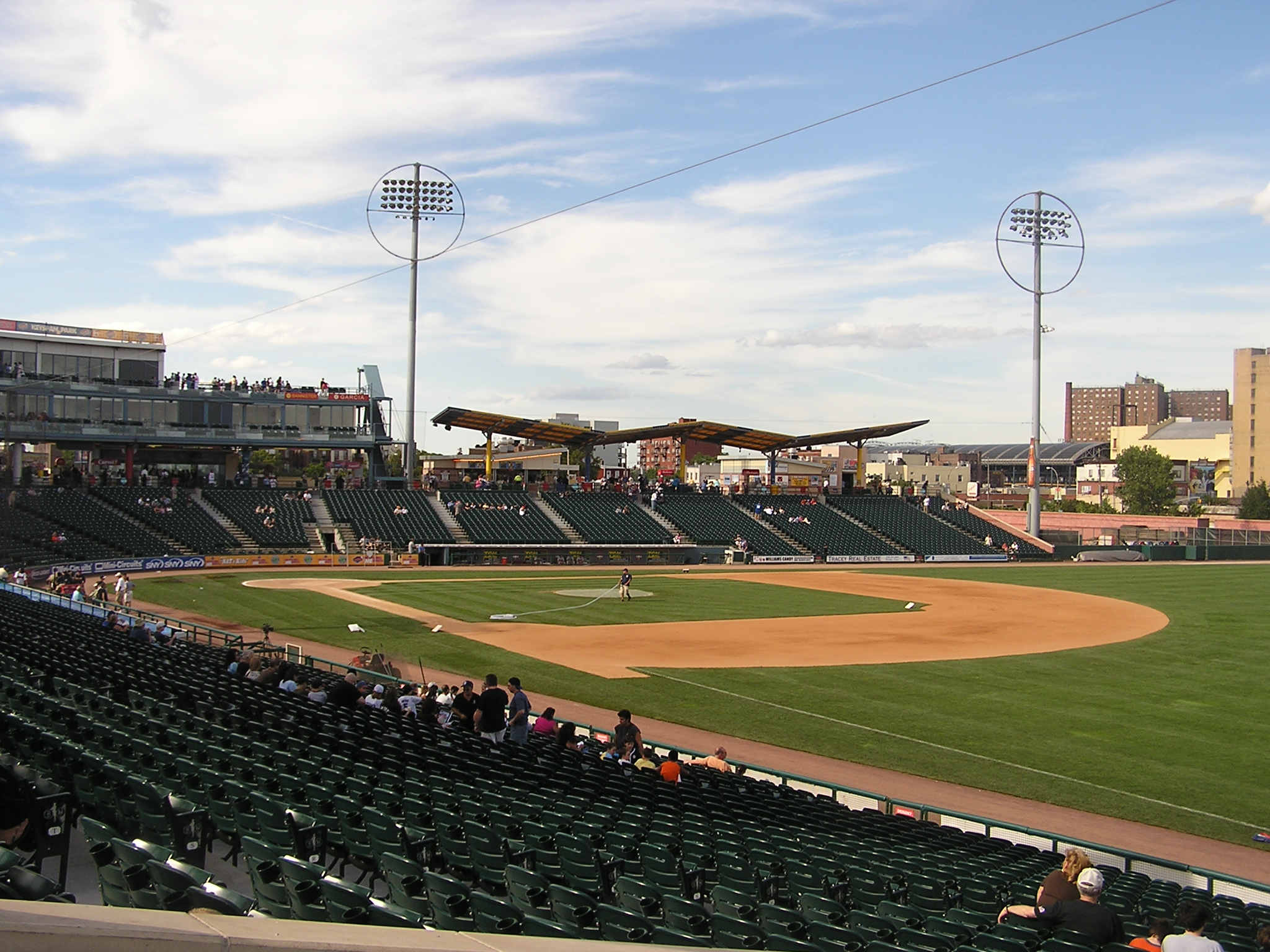 ALONG THE CONCOURSE DOWN THE THIRD BASE LINE IS A BARBEQUE AREA, FROM BEHIND HOME PLATE DOWN THE RIGHT FIELD LINE ARE THE CONCESSIONS, WHICH OFFER STANDARD ITEMS AT MAJOR LEAGUE PRICES. ALSO BEHIND HOME PLATE IS THE CYCLONES STORE WHICH IS TWO LEVELS AND OFFERS EVERYTHING EXCEPT A BATTING HELMET.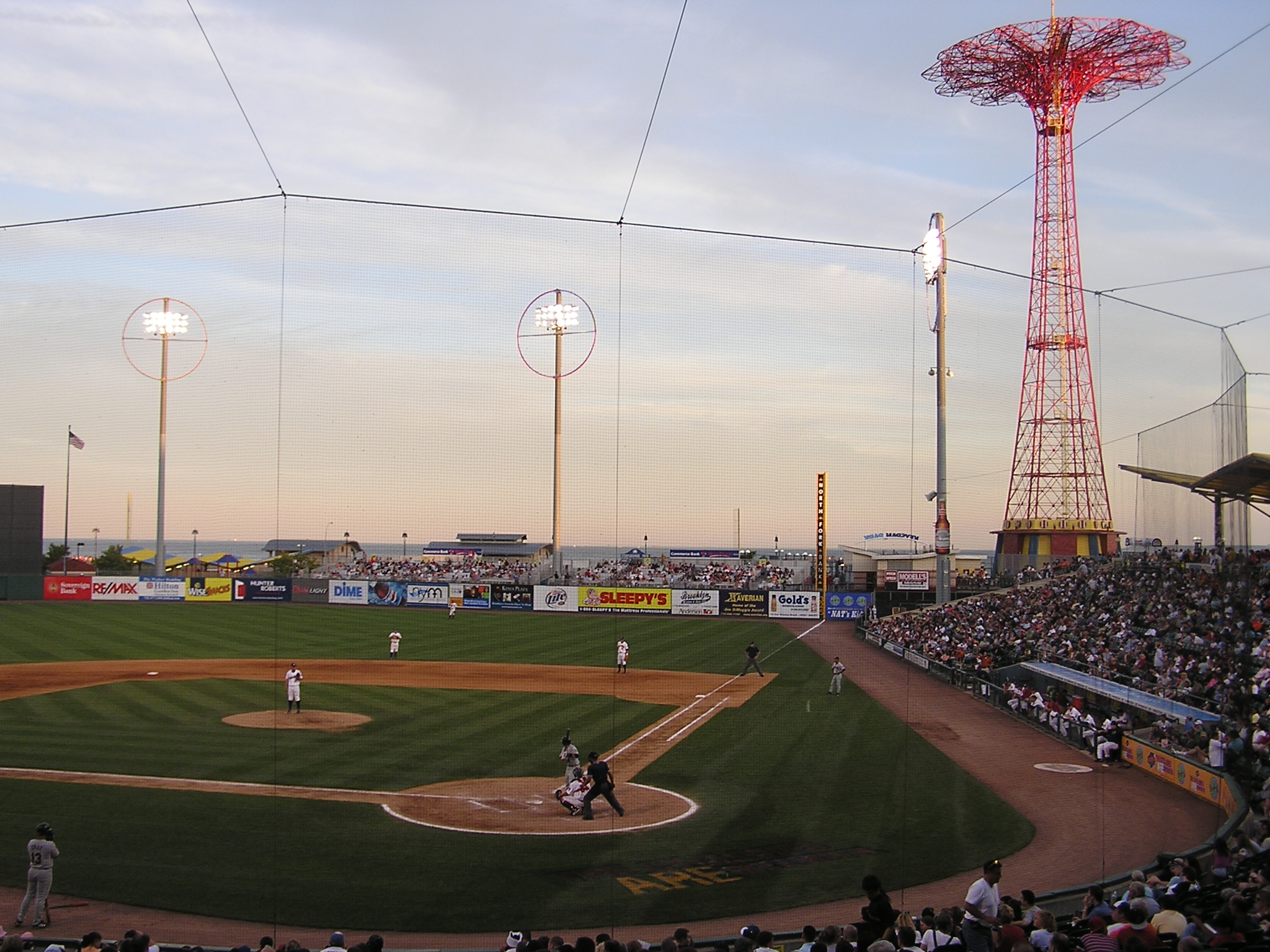 AS FOR THE GAME TIME, THE SCOREBOARD IN LEFT WITH THE ROLLER COASTER ON TOP AND THE RED NUMBERS IS VERY GOOD. IT IS QUICKLY UPDATED WITH A CLEAR
PICTURE ON THE VIDEO BOARD. CHEERING SEEMS VERY IMPORTANT HERE, THERE ARE 3 KIDS THAT ARE KEPT BUSY WITH PROMOTIONS AND LEADING CHEERS IN THE STANDS.
LOCALS MAKE IT MORE ENTERTAINING BY YELLING "SWING" ON EVERY CYCLONE PITCH AND "DROP IT" ON EVERY OPPONENT FLY BALL.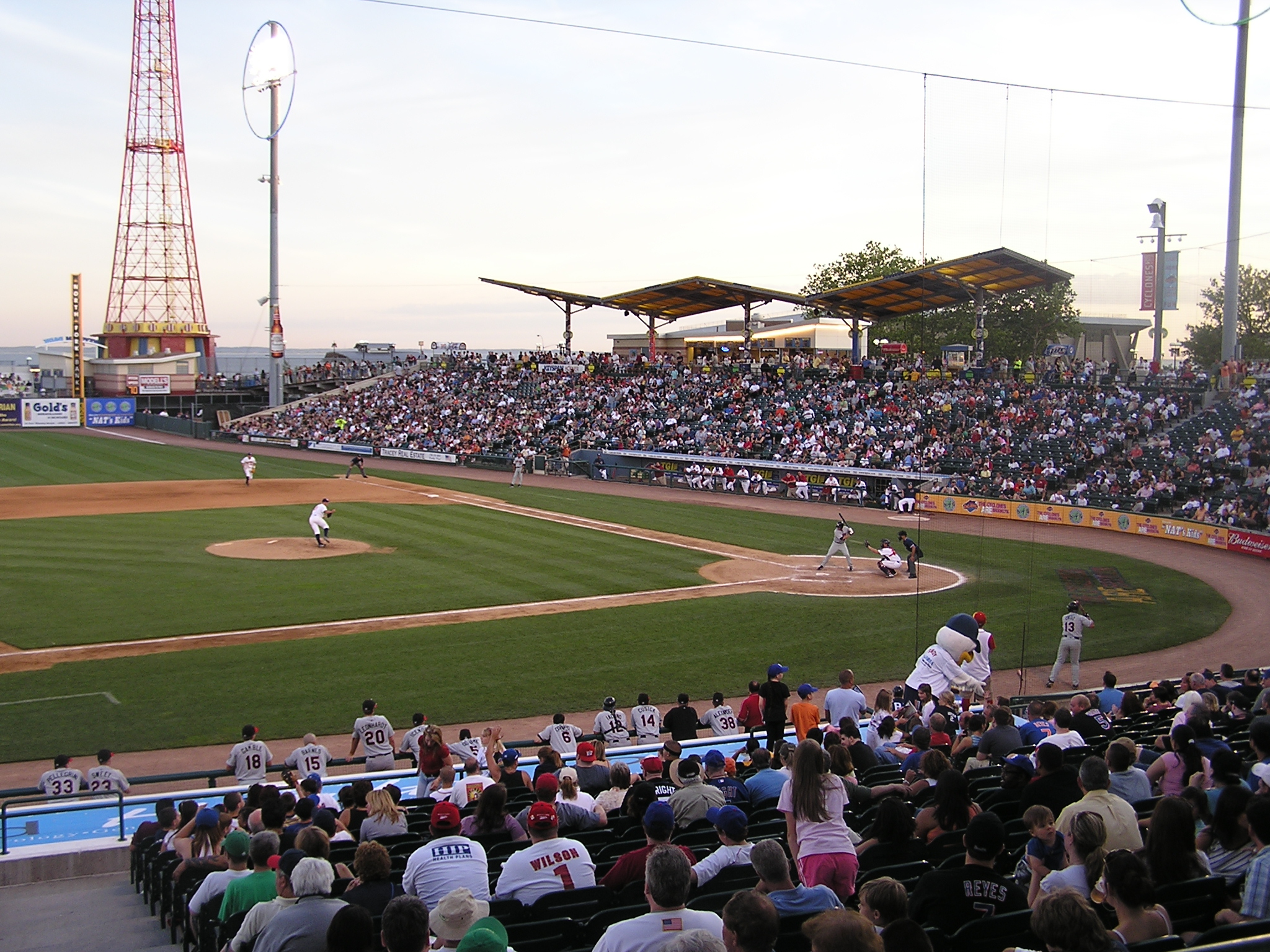 A TRIP TO CONEY ISLAND IS NOT YOUR TYPICAL MINOR LEAGUE TRIP. ASIDE FROM NYC TRAFFIC AND TOLLS, CONEY ISLAND IS A HUGE BEACH AREA AND AMUSEMENT PARK AREA ... PARKING IS PLENTIFUL BUT MY ADVISE IS TO HAVE TICKETS
BEFORE GOING TO THE GAME, THE PARKING ATTENDANT MAY WANT TO SEE A BASEBALL TICKET OR THEY WILL CHARGE YOU FOR THE BEACH. HOWEVER, ONCE PARKED THIS IS A GOOD PLACE TO SEE A GAME WITH A LOT OF EXTRAS THAT ARE A LOT OF FUN.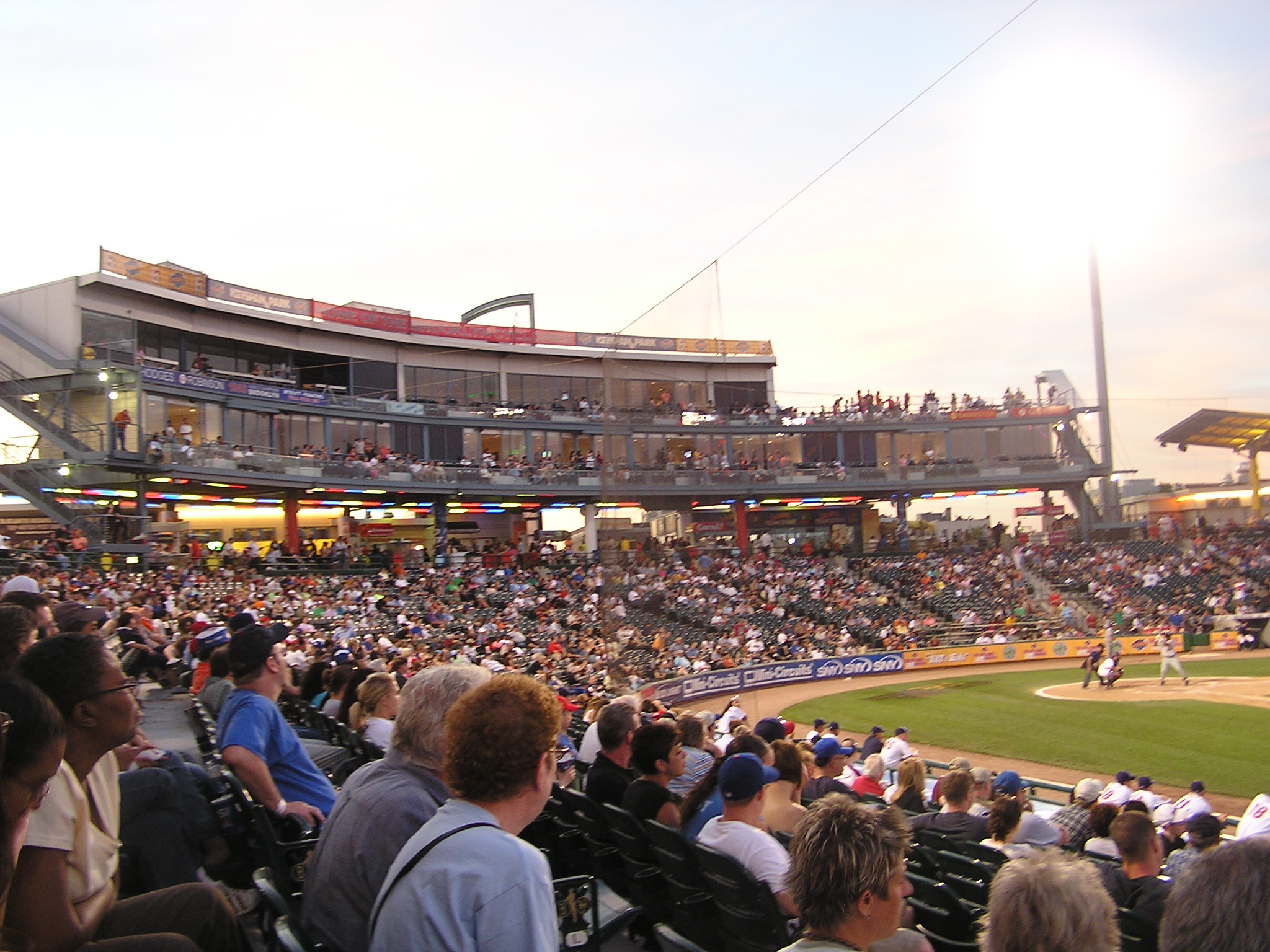 ALSO, NO TRIP TO CONEY ISLAND WOULD BE COMPLETE WITHOUT A RUN TWO BLOCKS OVER TO NATHAN'S FOR A DOG BEFORE OR AFTER THE GAME. AFTER WAS MY CHOICE BECAUSE OF THE WAIT IN THE PARKING LOT LEAVING THE GAME.
AS FOR A BASEBALL TRIP, THE CYCLONES PARENT THE NY METS, YANKEES, AND STATEN ISLAND YANKEES ARE ALL IN THE VICINITY FOR ANOTHER GAME.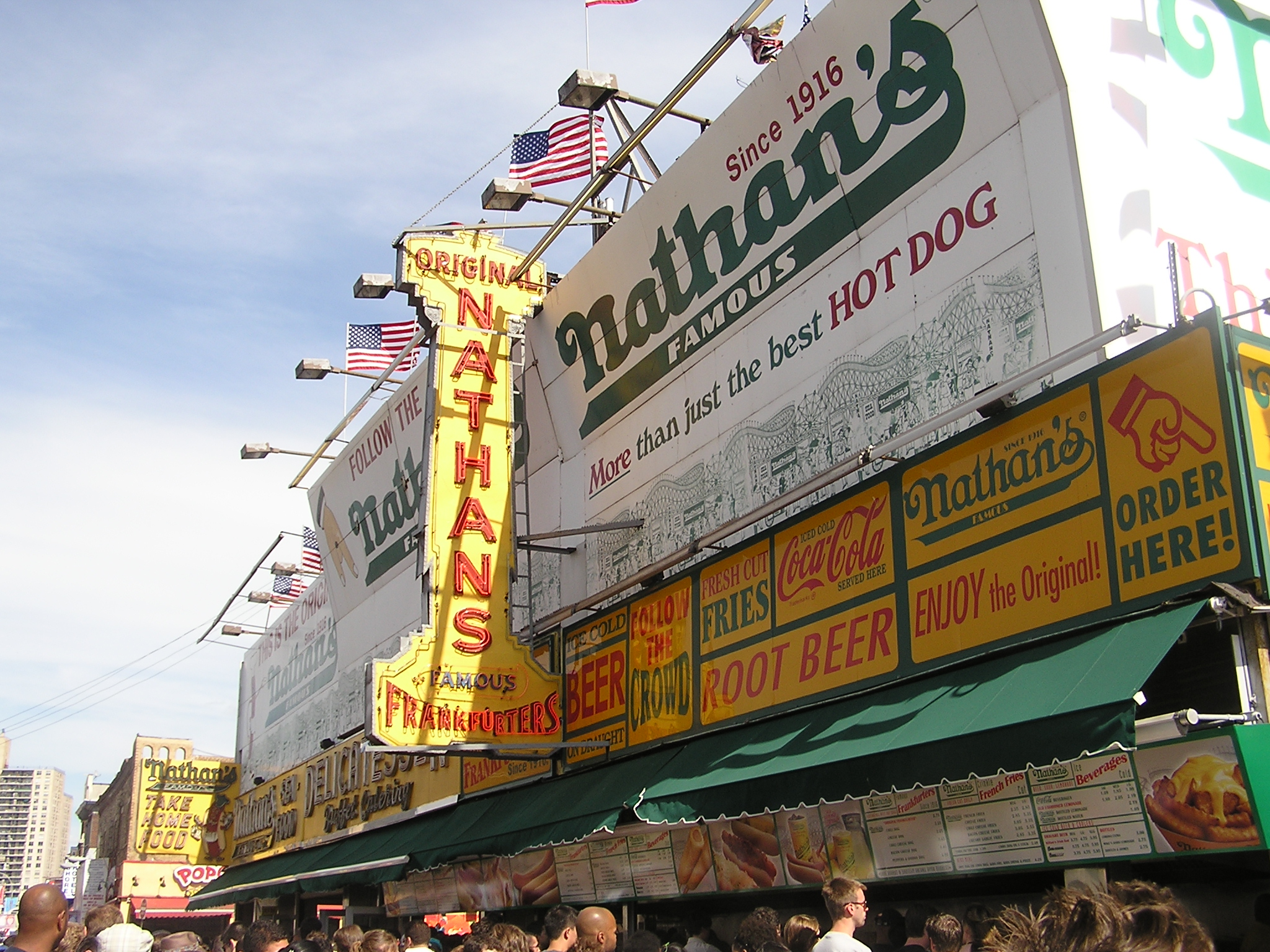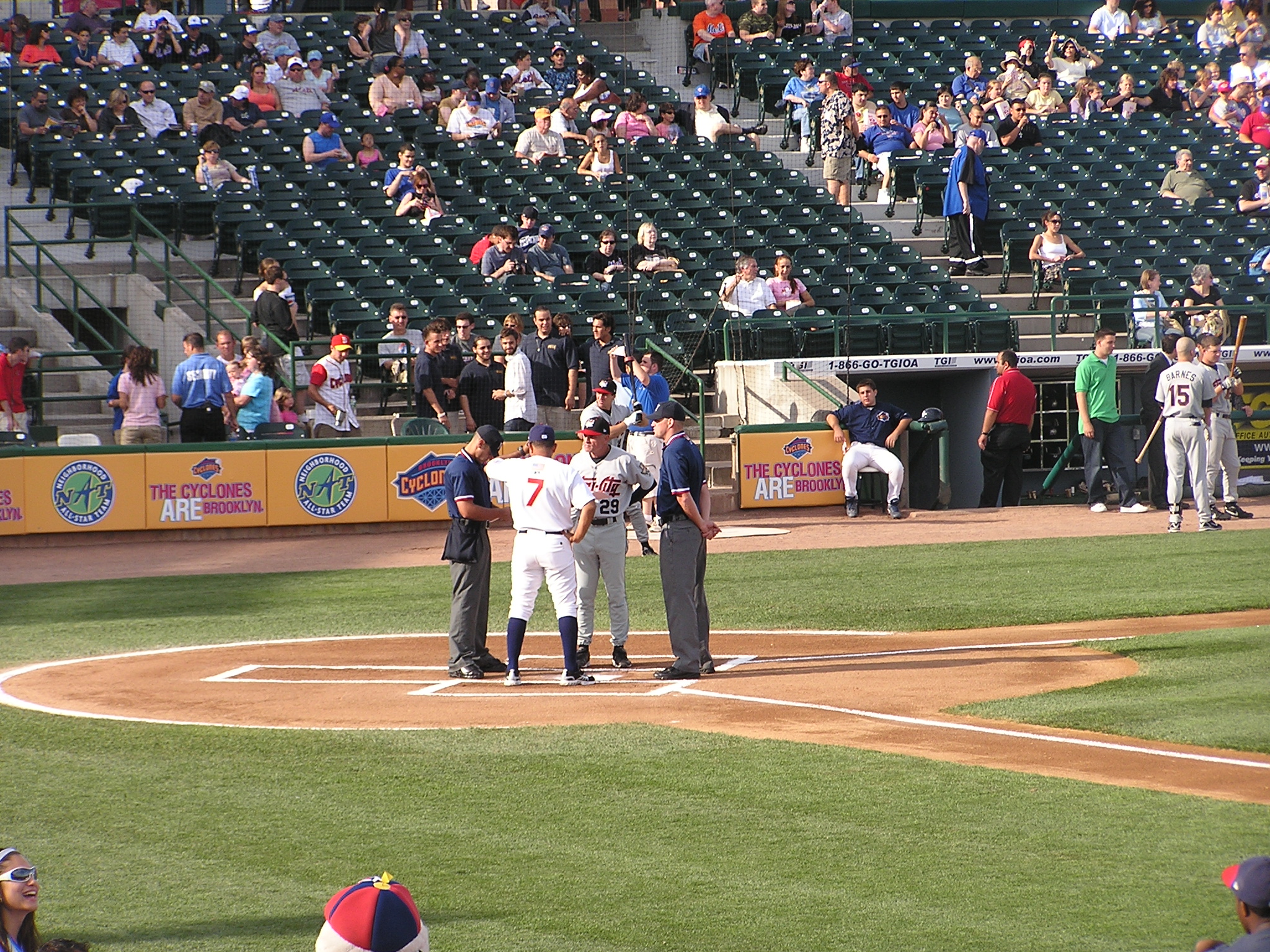 THE LINE UPS
CROSSCUTTERS MANAGER :::
10 JEFF BRANSON
BROOKLYN CYCLONES MANAGER :::
10 TONY TIJERINA
WILLIAMSPORT CROSSCUTTERS

17 Brett Holmes lf
51 Brett Grandstrand 2b
12 Sean Smith cf
28 Mike Carlin dh
49 Mike Hofius 1b
14 Brian Bixler ss
19 Christian Herrera 3b
30 Wanell Macia rf
13 Milver Reyes c
31 Matt Capps p / LP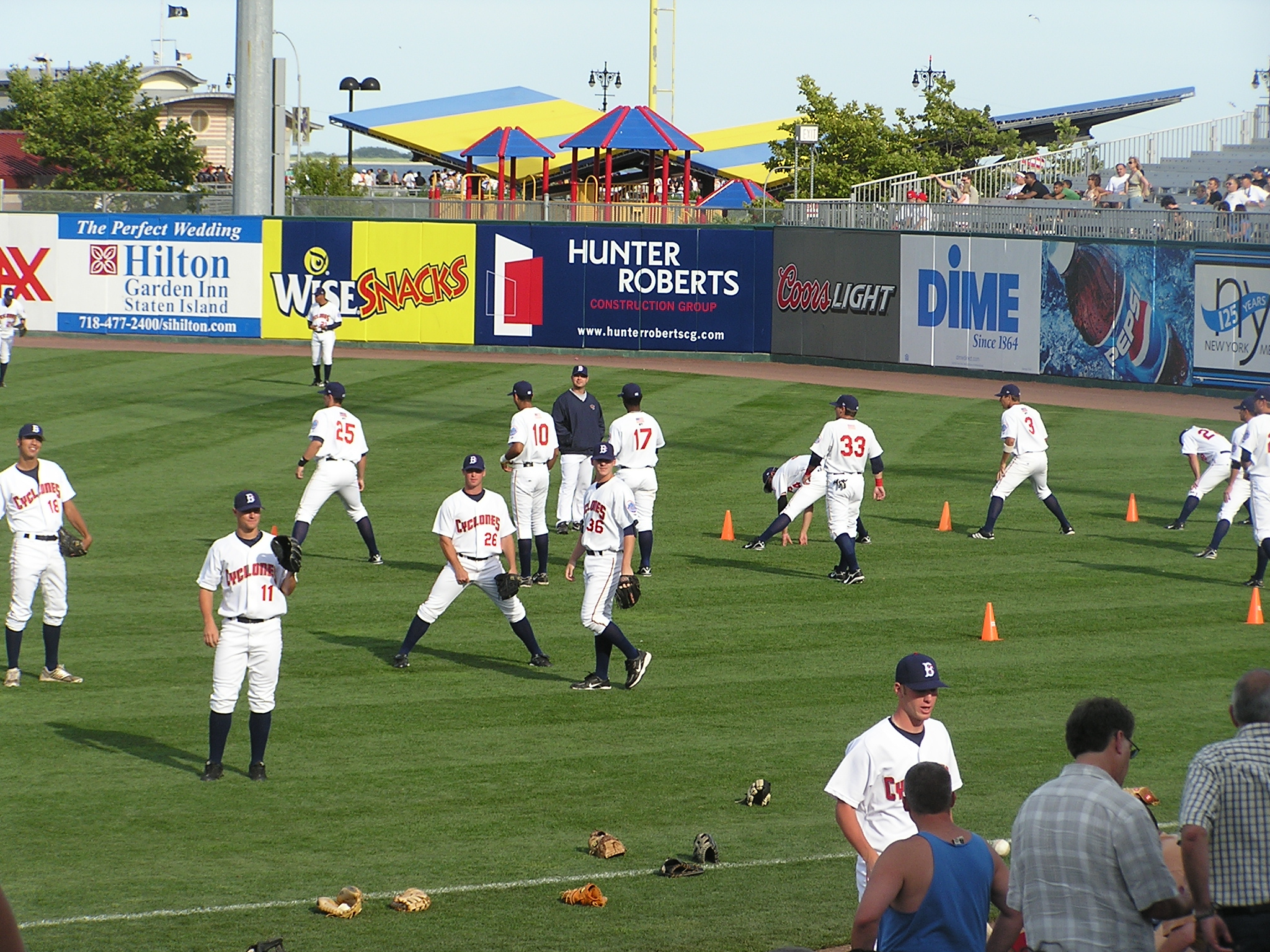 BROOKLYN CYCLONES

4 Corey Coles cf
3 Dante Brinkley lf
27 Ambiorix Concepcion rf
16 Tyler Davidson dh
2 Jim Burt 1b
12 Grant Psomas 3b
29 Ryan Coultas ss
36 Danilo Reynoso c
17 Kevin Rios 2b
20 Evan Maclane p / WP
32 Celso Rondon S
W CROSSCUTTERS 000 100 200 3 8 0
BRKLN CYCLONES 002 020 00x 4 12 2

TIME ::: 2:26
ATTENDANCE 6,402
WEATHER ::: 75 SUNNY, BREEZY, HUMID
DIMENSIONS ::: LF: 315 CF: 412 RF: 325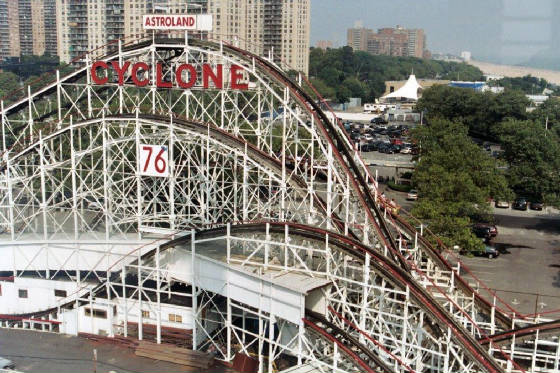 SEND ME AN E-MAIL

LINKS
The Official site of the Brooklyn Cyclones
My site for NYC's other NY-Penn League Team, The SI Yanks - My Richomd County Ballpark site
Where this franchise played for one year, My Queens KIngs ballpark site
Brooklyn weather from WEATHER.com

© 2000-2012 UNCLE BOB'S BALLPARKS
I AM IN NO WAY AFFILIATED WITH ANY OF THE TEAMS ON THIS PAGE ... THIS PAGE IS MEANT FOR INFORMATION PURPOSES ONLY.